H&F Company
About H&F
Professional expertise, boundless creativity and state-of-the-art technology are the greatest assets of H & F International Jewellery Co., Ltd., a world-class manufacturer of fine and creative jewellery. H & F has accumulated over three decades of experience as an OEM and ODM supplier. Currently, the company specializes in 925 sterling silver, 24k gold, resin, and enamel jewellery combined with diamonds, gemstones and cubic zirconia. Dedicated to continuous improvement, the company prides itself as an industry leader in design and production technology, introducing new techniques and products from time to time. Always creating new styles and collections for jewellery lovers.


---
Service- ODM Private Label

ODM (Original Design Manufacturing)

Our Designs Fits with Your Collection.

Our in-house design team of diversified designers provide over 10,000 jewellery collection. Each jewellery collection is designed uniquely providing new inspirational collection and stylish fine jewellery for your private label collection.


---

Service- OEM Personal Design

OEM (Original Equipment Manufacturing)

Your Designs, with Our Production

We produce tailor custom made designs for special orders. Providing expertise matching your exact specifications and bring your ideas to life. Whether it is gold, or silver, sketches or ideas. H&F enables the highest qualities to your needs.

---

Awards

H&F won numerous awards including ...


Semi Precious Stones Fair Highlights
*Sparking Seasons ring with carved pink tourmaline, peridot and quartz flowers.



The 13th Hong Kong Jewellery Design Competition
*Best of the Show Award
Interstellar Dream Ring~


---

Press





Featured in multiple magazines, one of which including Hong Kong Trade Development Council as one of the leading manufacturer in Hong Kong.

---

Certification & Member

H&F is registered and certified by the United Kingdom Accreditation Service DNV ISO9001, along with being a renowned trusted members of Hong Kong Jade Jewellery Association, Hong Kong Jewellery Manufacturers Assoication Chinese Manufacturers Association of Hong Kong and Federation of Hong Kong Industries.

---
Powered by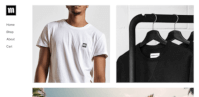 Create your own unique website with customizable templates.
Photo used under Creative Commons from B_earth_photos